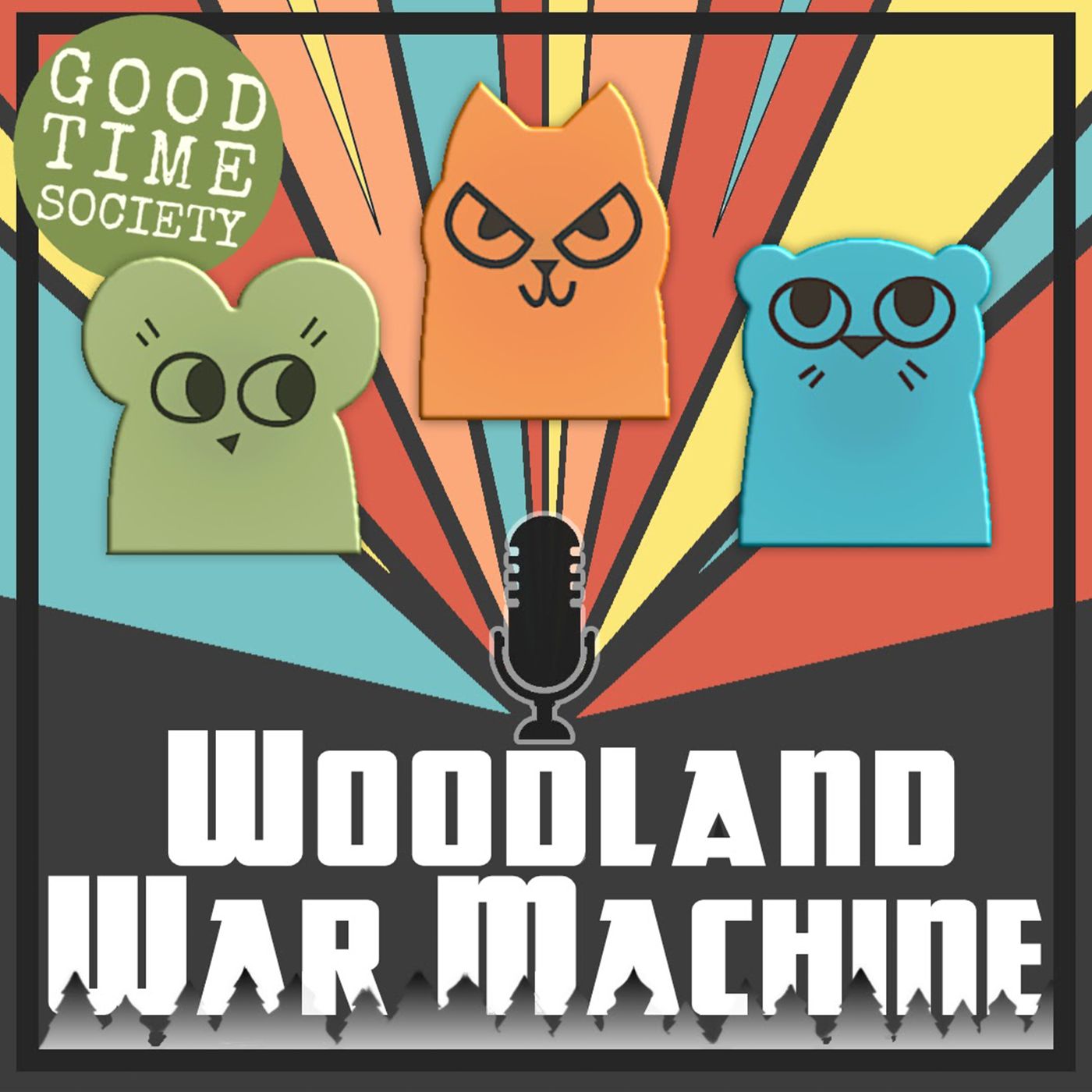 Woodland War Machine: the podcast covering Leder Games' amazingly awesome asymmetric board game: ROOT! Join Jake Michels, Sam DeRoest, and Kyle Acheson as they explore the tactics and tradecraft of the cutest strategic warfare game ever! Brought to you by: Good Time Society
Episodes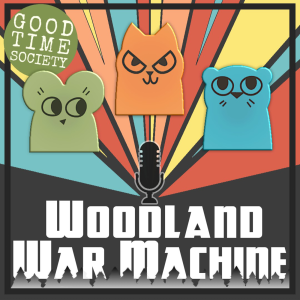 Thursday Nov 10, 2022
Thursday Nov 10, 2022
Episode 51 - Despite All His Rage - Welcome to the END of the VS Guides (for now)! The crew closes out the definitive Decalogy with a defensive delve into the Lord of the Hundreds - What to craft, why you're crafting it, and I can't believe you're still crafting. Seriously. Stop. Stop Crafting. Ok, well now I gotta craft. How else am I going to keep up in points? Don't look at me like that. Don't.
Woodland War Machine: the podcast covering Leder Games' amazingly awesome asymmetric board game: ROOT! Join Jake Michels, Sam DeRoest, and Kyle Acheson as they explore the tactics and tradecraft of the cutest strategic warfare game ever!
Support the show and hear bonus ROOTPARDY content, over at Good Time Society's Patreon!
Find the crew on socials:
@thejakemichels
@SamDeRoest
@kyle_acheson
@goodtimesociety
Find more from GOOD TIME SOCIETY