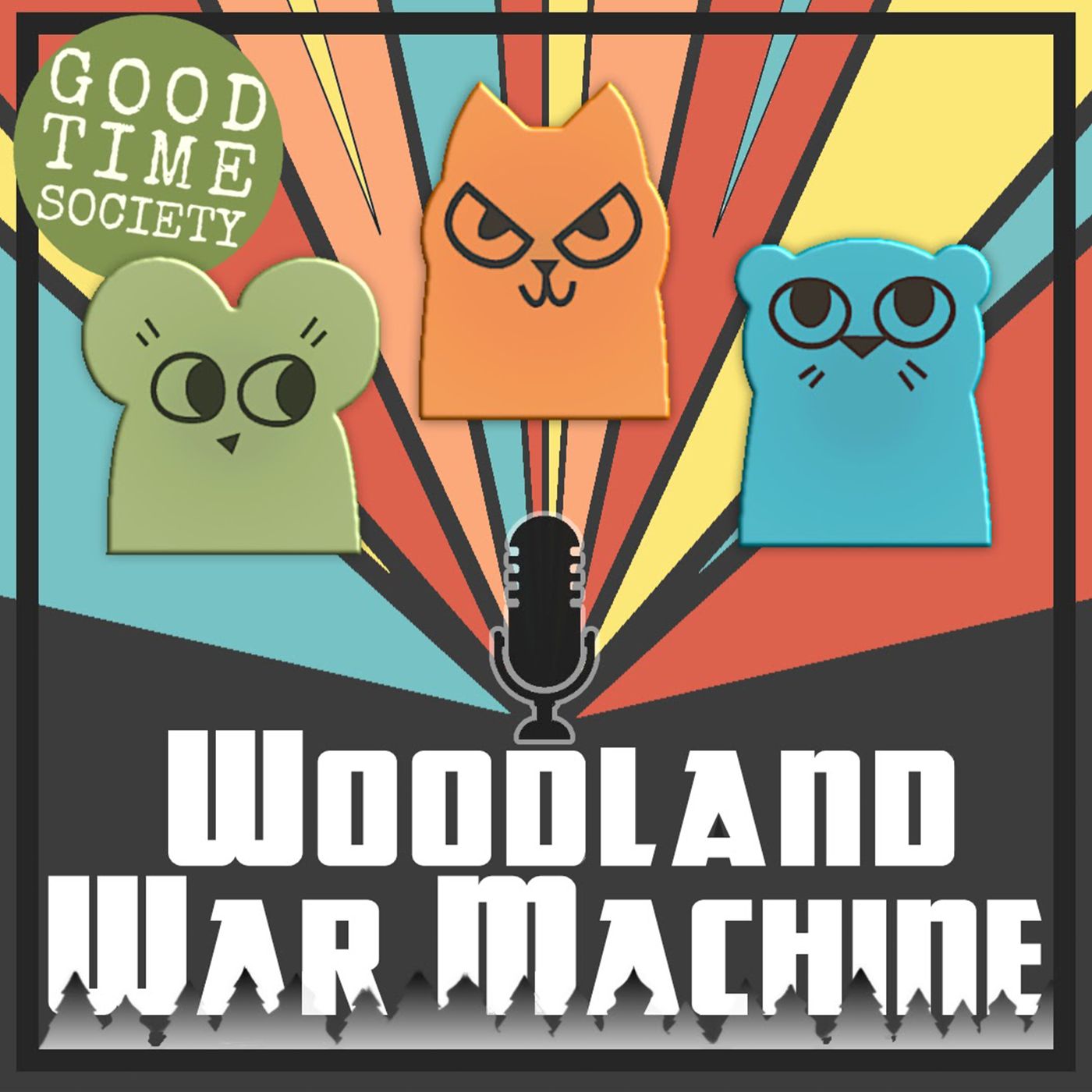 Woodland War Machine: the podcast covering Leder Games' amazingly awesome asymmetric board game: ROOT! Join Jake Michels, Sam DeRoest, and Kyle Acheson as they explore the tactics and tradecraft of the cutest strategic warfare game ever! Brought to you by: Good Time Society
Episodes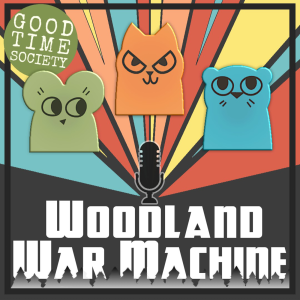 Thursday Nov 03, 2022
Thursday Nov 03, 2022
Episode 50 - We Made it! - Break out the Champagne! The crew celebrates their 50th episode by not preparing an outline! Instead, they're reclining the desk chairs and opening the mailbag for a LISTENER QUESTION EXTRAVAGANZA.
Woodland War Machine: the podcast covering Leder Games' amazingly awesome asymmetric board game: ROOT! Join Jake Michels, Sam DeRoest, and Kyle Acheson as they explore the tactics and tradecraft of the cutest strategic warfare game ever!
Support the show and hear bonus ROOTPARDY content, over at Good Time Society's Patreon!
Episode Links:
[Quest Freshener by Slugfacekillah]
Find the crew on socials:
@thejakemichels
@SamDeRoest
@kyle_acheson
@goodtimesociety
Find more from GOOD TIME SOCIETY